Supported Web Browsers
Find which web browser you should use to access Central Piedmont's web tools.
A web browser is the application you use to access the internet (for example, Chrome or Firefox). In order to provide you the best experience possible while using our tools that you access using the internet, it's important that you use the most recent version of a standards-compliant browser.
If you aren't sure which browser you're using, visit What's My Browser. You can find a link to download the latest version of a needed browser at Browse Happy.
Brightspace
You can run a system check to make sure that your environment supports Brightspace using the System Check Tool.
When accessing the Brightspace Learning Environment we recommend using an up-to-date browser that provides robust support for all features. If you are using Brightspace Learning Environment with a legacy browser, a pop-up message appears directing you to update your browser, change to a supported browser, or dismiss the message.  If your browser is older than 6 months, the following retro message appears:
---
The following message appears if you are using one of the following browsers (or older): 
Chrome 67 (released March 2018) 

macOS Safari 12 (released September 2018)  

Firefox 67 (released May 2019)  

Chrome OS Chrome 67 (released Mar 2018)  

iOS Safari 11 (released September 2017)  

Android Chrome 67 (released Mar 2018)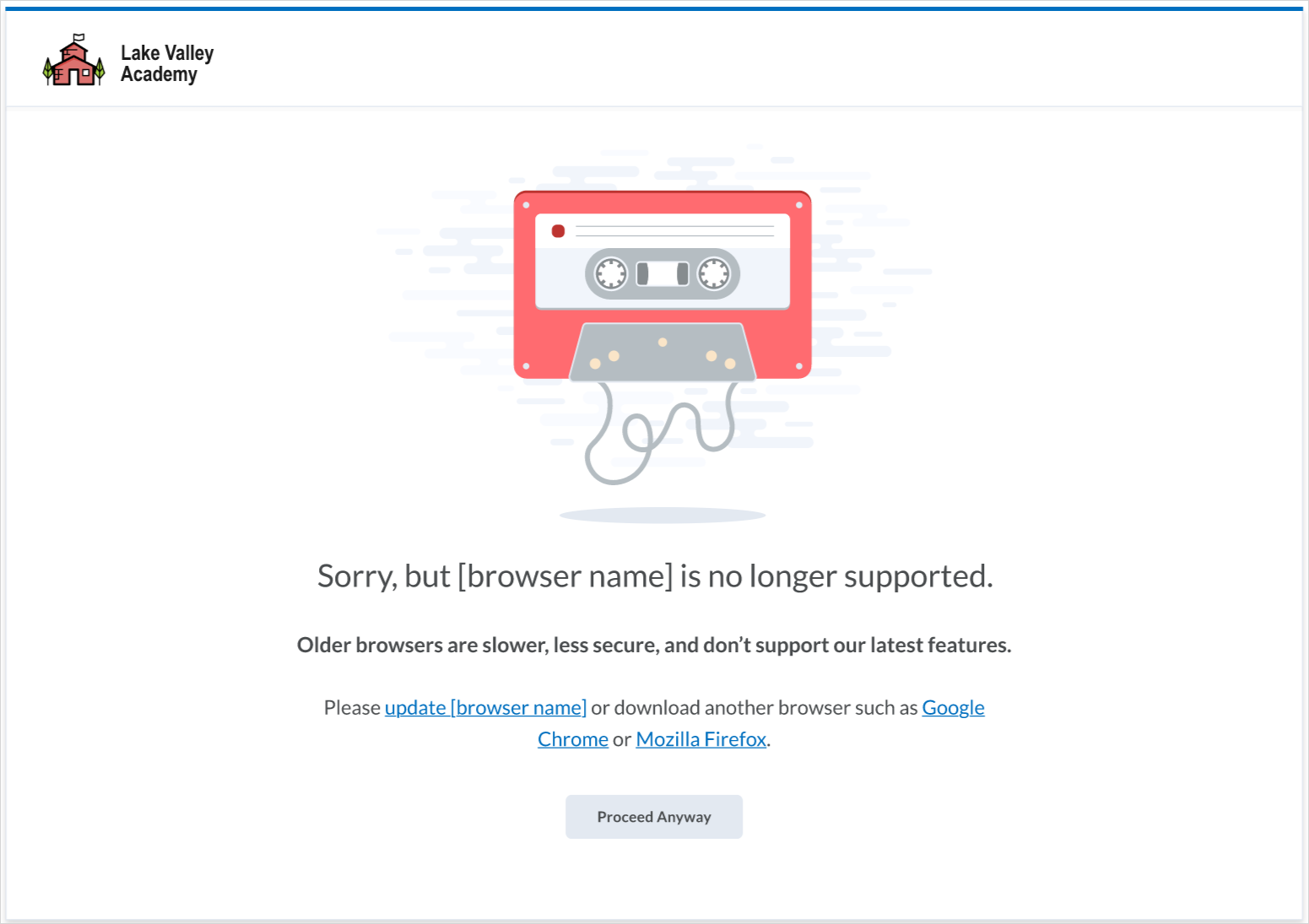 ---
If you are using Legacy Edge (older than version 79) or Microsoft Internet Explorer 11, the following message appears: 

Legacy Edge (Microsoft Edge versions <79) is now blocked from accessing Brightspace. You cannot proceed at all.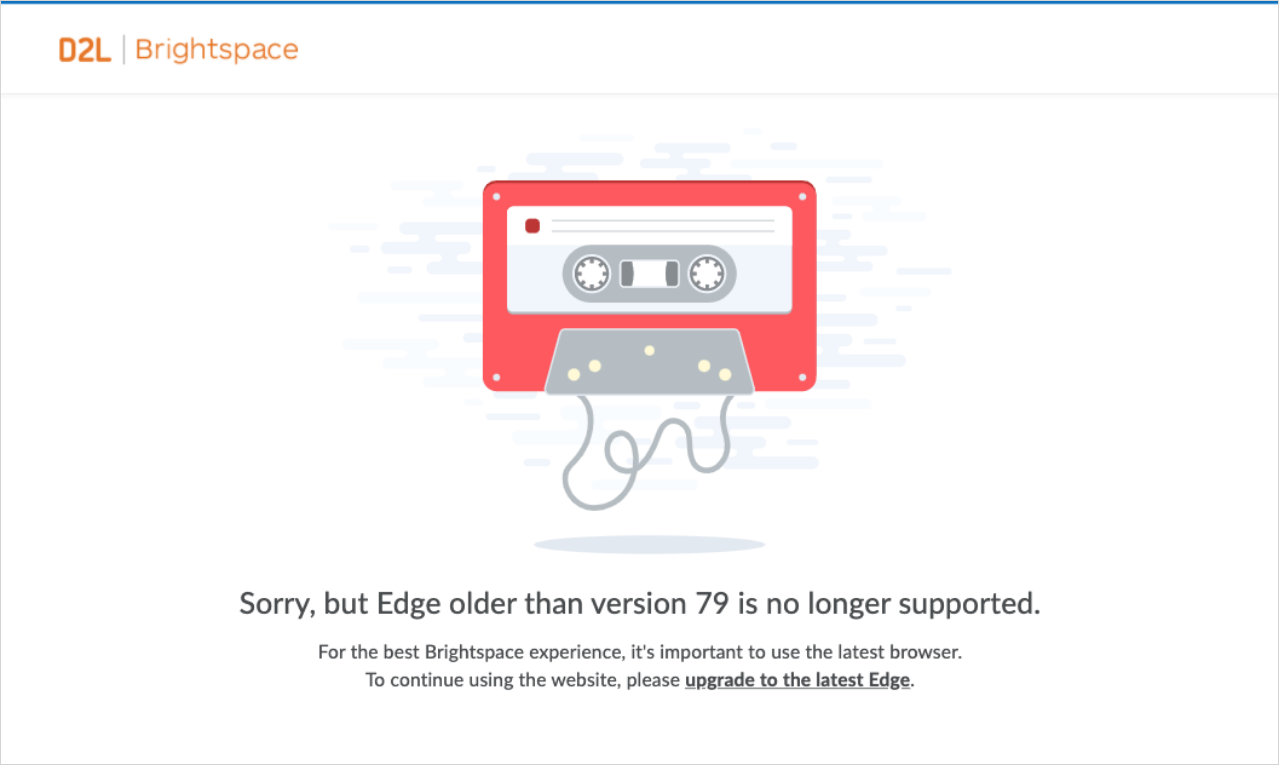 ---
Unsupported Browsers
Brightspace no longer supports Internet Explorer or Legacy Edge (older than version 79). This means you will not be able to access the Brightspace environment.
Central Piedmont Cloud
Browsers that don't have HTML5 support will not work with the Central Piedmont Cloud. Use the most recent version of Google Chrome or Mozilla Firefox.
Central Piedmont Website (cpcc.edu/)
When using cpcc.edu and other college websites and applications, use the latest version of Chrome or Firefox.