49erNext
49erNext is a program for Central Piedmont students who plan to transfer to UNC Charlotte to pursue a bachelor's degree. This unique program promotes student success by offering collaborative advising that helps students progress toward timely degree completion, coordinated financial aid planning, and career advising. 49erNext students are guaranteed admission at UNC Charlotte after completing an eligible associate degree with the required GPA.*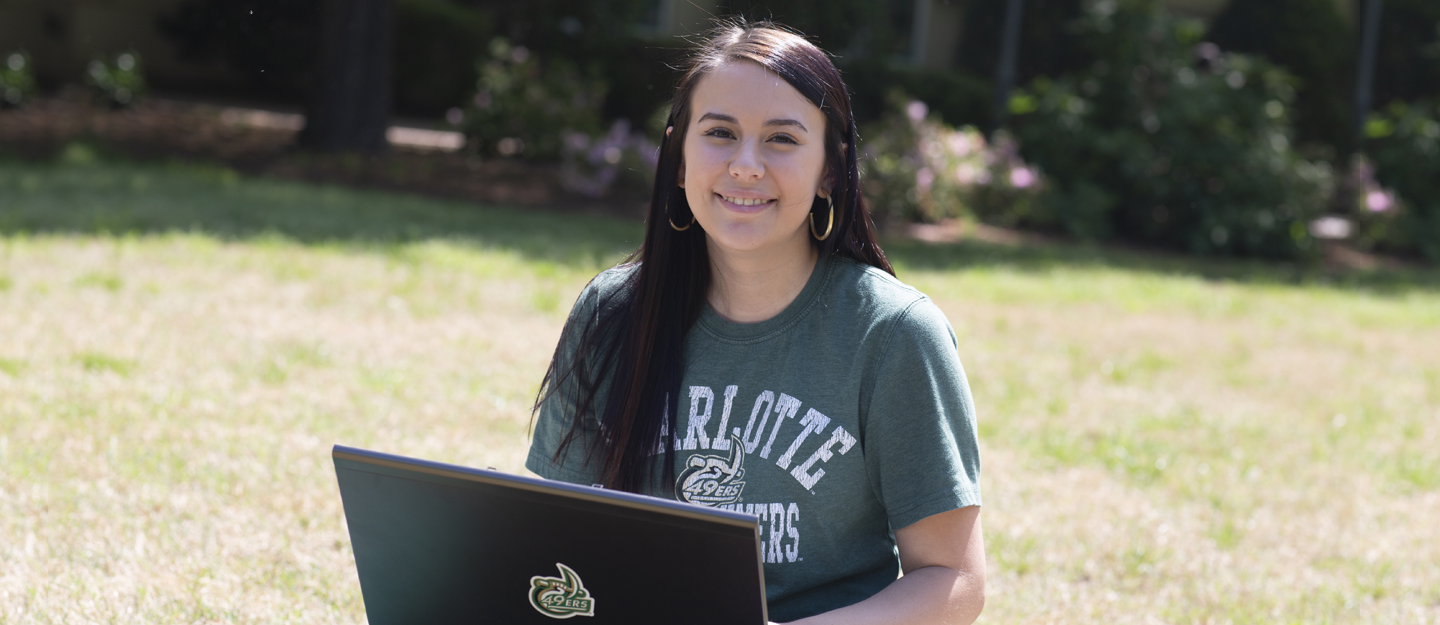 Benefits
In addition to the student services they will receive at Central Piedmont, 49erNext students will be able to take advantage of the following services and programs at UNC Charlotte:
guided transfer pathways for intended majors/programs at UNC Charlotte
academic advising and career services support at Central Piedmont
49er athletic event student tickets
recreation center access ($25 fee per semester**)
UNC Charlotte library access
CATS All-Transit pass ($25/per semester pass for light rail and bus access**)
financial aid/FAFSA workshops
major and career exploration workshops
For more information on the benefits of 49erNext, visit the UNC Charlotte website.
Eligibility
Applications are accepted for fall terms only. The application for fall 2019 has closed.
Requirements to be Considered for the 49erNext Program
be a first time, full-time college student
be pursuing a Central Piedmont Associate in Arts or an Associate in Science degree
be planning to pursue a major offered at UNC Charlotte, except engineering, engineering technology, fine arts, architecture, or nursing. Please talk to a transfer advisor at Central Piedmont if you wish to pursue any of these excluded majors to learn about other transfer pathways to UNC Charlotte.
Please note that students may not enroll in both the UNC Charlotte Passport and the 49erNext Program. The UNC Charlotte Passport program is a one-year, invitation-only program for first-time college students. First-time college students who are not invited to participate in the Passport program or who wish to complete their degree at Central Piedmont may be eligible to participate in 49erNext.
Requirements to Remain in 49erNext Program
participate in mandatory advising each semester while enrolled at Central Piedmont
remain in good academic standing in order to transfer to UNC Charlotte 
submit "intended major" to Central Piedmont Academic Advisor/49erNext Coordinator at completion of 30 transfer credit hours
Requirements to Transfer to UNC Charlotte
complete an eligible associate degree (Associate in Arts or Associate in Science) at Central Piedmont and maintain a cumulative 2.0 minimum GPA (requirements will vary for competitive majors)
complete UNC Charlotte admission application and send all required transcripts by set deadlines
participate in the Student Orientation, Advising, and Registration (SOAR) program before first semester at UNC Charlotte
*GPA of at least 2.0 on a 4.0 scale, as calculated by Central Piedmont. Earn an Associate of Arts or an Associate of Science degree. Associate of Applied Science degrees are not transferable unless part of an approved bilateral agreement. As participants in the 49er Next program, students are eligible to transfer into more than 75 undergraduate degree programs (130+ majors) at UNC Charlotte. While completion of the program requirements guarantees admission to UNC Charlotte, it does not guarantee admission into more selective degree programs. Some degree programs may have higher GPA and/or other admission requirements to be considered.
**Fees subject to change without notice